The article linked below helps prove hard work and technique mean more than equipment.
http://www.cbssports.com/nhl/eye-on-hoc ... hl-scoring
One could argue, that the reduction was a small one, BUT this reduction targeted the goalie's five hole, in hopes of increasing goal scoring.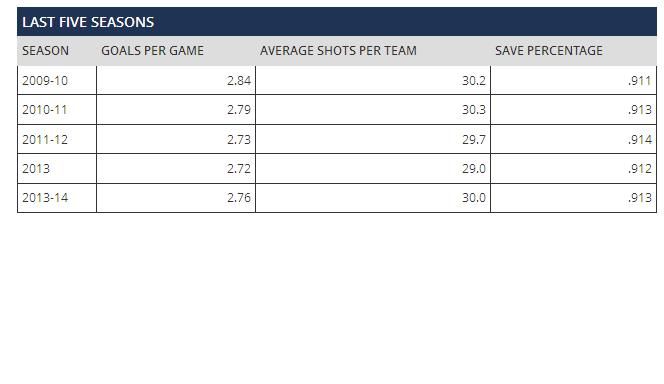 Save percentage season to date is actually up versus last year.